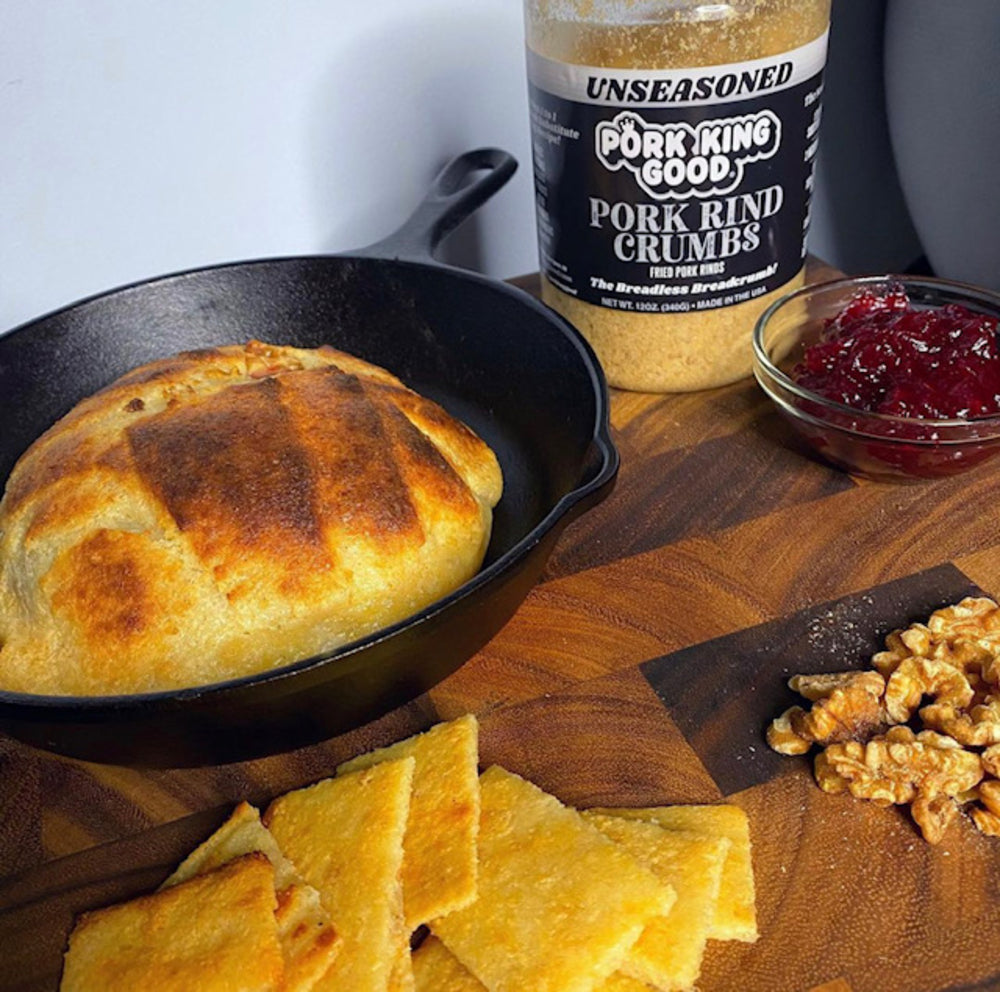 Low Carb Cranberry Walnut Baked Brie (@Keto_clacksman )
This is the perfect combination of melty, gooey, salty and sweet in one dish. Its a fantastic holiday dish or an at home date night. Serve it with some low carb crackers or our flavored Pork Rinds for ultimate dipping.
Ingredients:

8oz Cream Cheese
2 cups Mozzarella Cheese(Grated)
1 Cup of Pork king Good Unseasoned
16oz Brie(half recipe for 8oz one)
1/4 cup of Almond Flour
1 Egg
1/4 cup SF Sweetener
SF Cranberry Sauce
Small amount of Chopped Walnuts

Directions:

1) Preheat Oven 375°
2) Melt Mozz and Cream Cheese in microwave 1 minute, stir and do
another minute.
3) Add Pork king Good Crumbs, Egg, Baking Powder, and Almond Flour mix
until all incorporated, Use hands.
4) Roll about 1/4" inch thick between Parchment.
5) Place Brie in center, top with generous amount of SF cranberry
sauce and some chopped walnuts.
6) Pull up dough to wrap. Make sure to form around to look nicer!
7) Bake in a cast iron or cake pan(with Parchment) 25-30 mins
8) Let cool 10-15mins and serve your favorite cracker, low carb bread, or Pork king Good Pork Rinds!