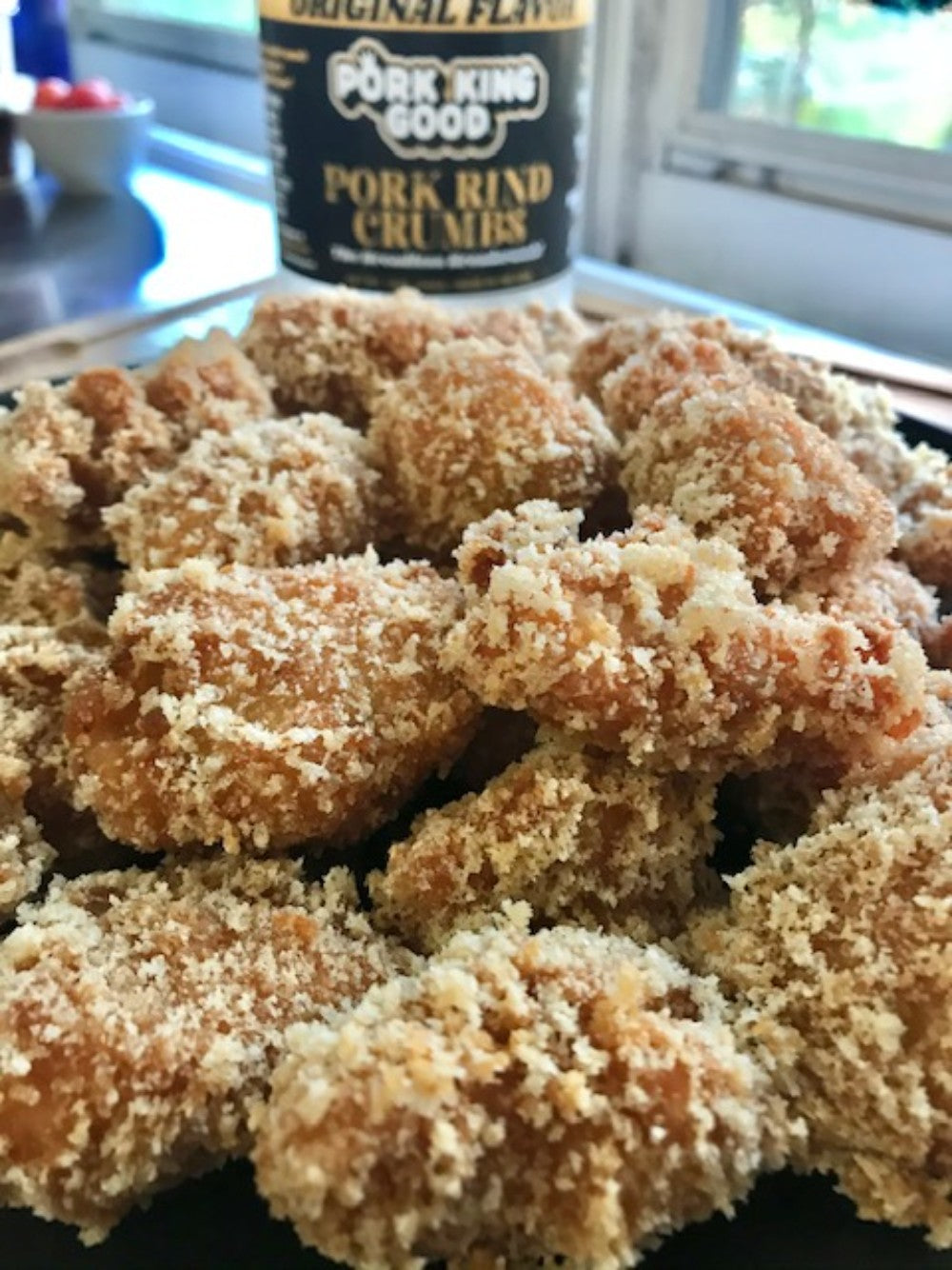 Pork King Good Keto Deep Fried Crispy Chicken Bites
Deep frying these chicken bites will give you that genuine fried chicken feel. You can absolutely use a deep pot on the stove if you don't have a deep fryer as well. Just make sure that oil is at 375.
Ingredients:
2 chicken breast, cut into bite sized pieces
1 egg
1 Tbs heavy cream
1/4 C coconut flour
salt and pepper
oil for frying, peanut oil is a great choice
Directions
Heat oil to 375
Season your chicken bites with salt and pepper then toss in the coconut flour. Whisk the egg and cream together in a bowl and set aside. Place your crumbs in another bowl. Dip the flour coated chicken into the egg wash then breadcrumbs. Once all coated place in the freezer for an hour. This really helps the breading stick.
Deep fry the chicken in batches 3-5 min, or until golden brown. Serve with your favorite dipping sauce or toss in buffalo sauce for some drool worthy boneless buffalo wings!