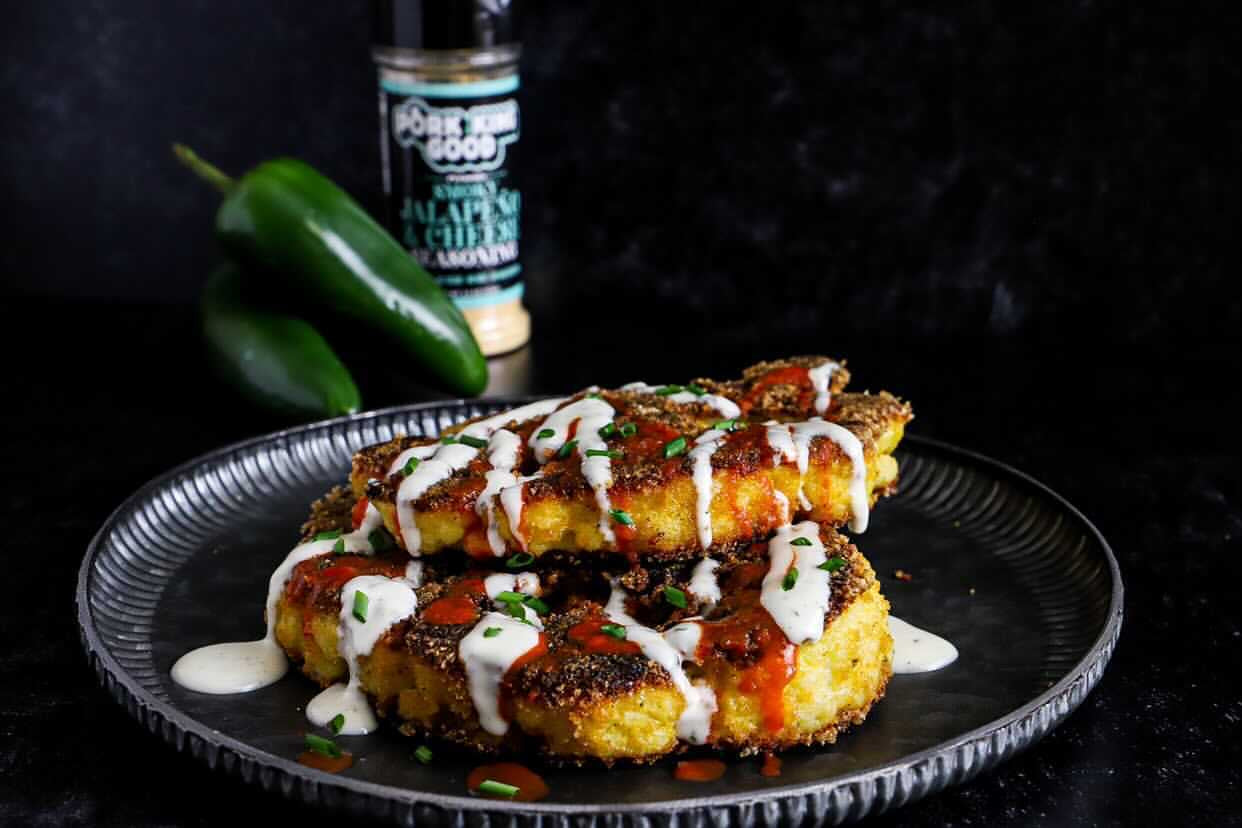 Crispy Buffalo Cauliflower Steaks (@lori.Monigold)
I am so incredibly addicted to this super crispy, super easy, and super delicious buffalo drenched cauliflower steak . In general, my family does not really love cooked cauliflower, but this…. This they absolutely LOVED!!! I mean… I'm glad they liked it and all but that also meant less for me so I learned a valuable lesson that next time I make this I better go ahead and double the recipe.



Ingredients:
1 head of cauliflower

1 egg

Oil for frying, canola

Hot sauce

Ranch for topping

Green onion
Directions:
Remove leaves and stem from cauliflower leaving the core intact. Slice cauliflower into steaks with a large knife and reserve leftovers for another recipe or to make these into cauliflower bites.
Place cauliflower in a skillet and add 1/3 cup water. Cover and allow to steam 4-5 minutes. Remove from skillet and pat dry with paper towels.
Whisk egg in a shallow dish. Toss cauliflower steaks in egg.
Mix crumbs and seasoning in another dish and dip cauliflower steaks coating completely.
Heat enough oil to coat to bottom of your skillet over medium high heat. Add cauliflower steaks and crisp each side 2-3 minutes. Remove to a plate lined with a paper towel to absorb excess oil.
You could use whatever sauce you like for these but I drizzled mine with come buffalo and my home made

 Dilly Ranch.