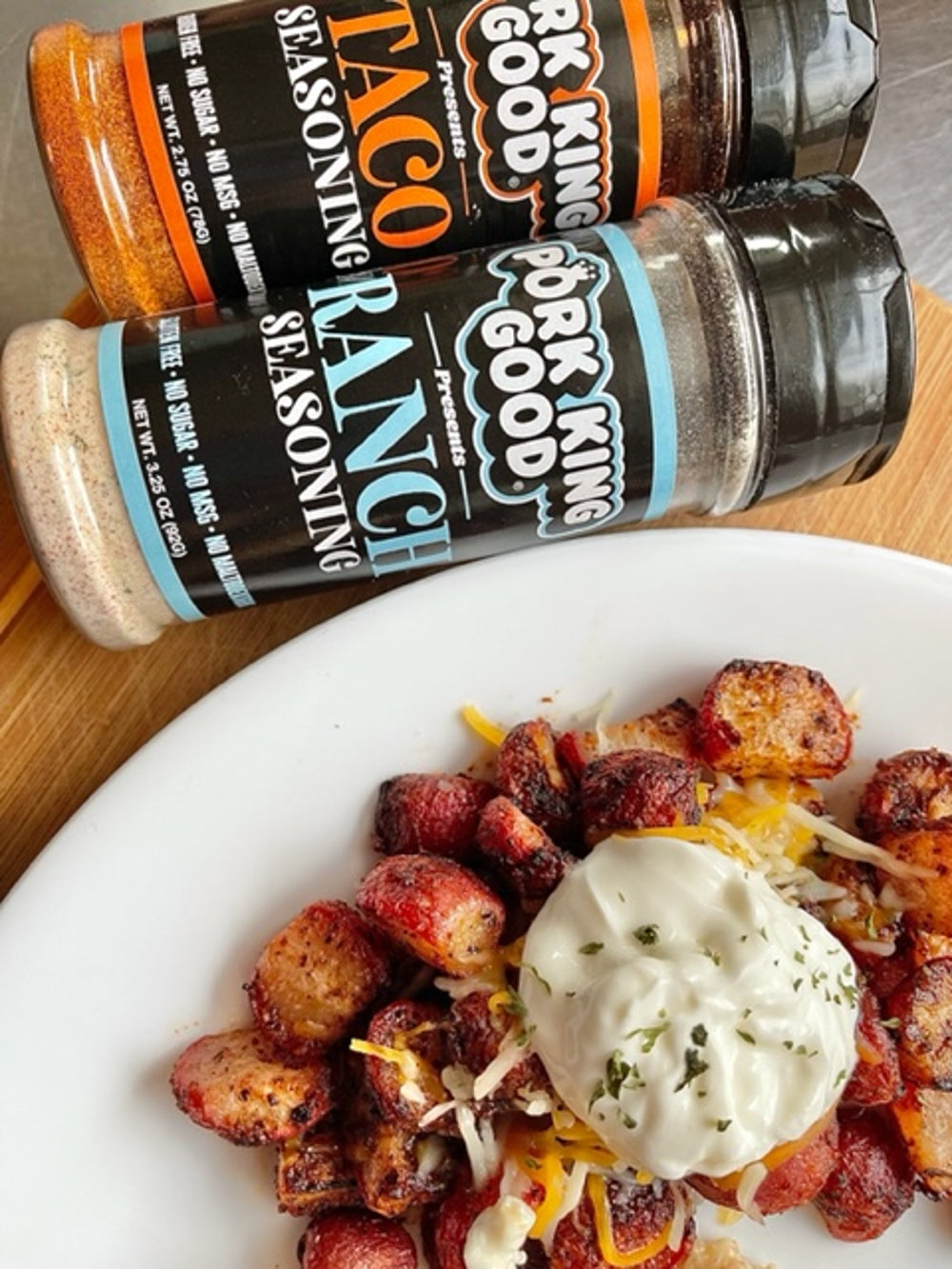 Pork King Good Taco Ranch Air Fryer Radishes
Just a few simple ingredients and these little radishes are full of flavor! Load them up with crumbled bacon, shredded cheese and sour cream for some loaded baked fauxtato vibes. These make a great low carb side dish, a home fries substitute, or even load them up with all of your typical taco toppings and ditch that shell! 
Not in a Taco Ranch mood? Feel free to get creative and try these out with any of our other fun flavors from our Seasoning collection! Onion & Sour Cream or Smoky Jalapeno & Cheese would be equally as delicious for this recipe!
 Ingredients:
1 bag of radishes, trimmed and halved
1tbs oil of choice
salt and pepper to taste
Directions:
Preheat air fryer to 400 degrees
In a large bowl combine all ingredients and toss to coat
Air fry for 20 minutes, flipping half way.
Enjoy as is or top with cheese, sour cream, ranch or bacon !
Don't have an air fryer? You can easily pan fry or bake these instead!