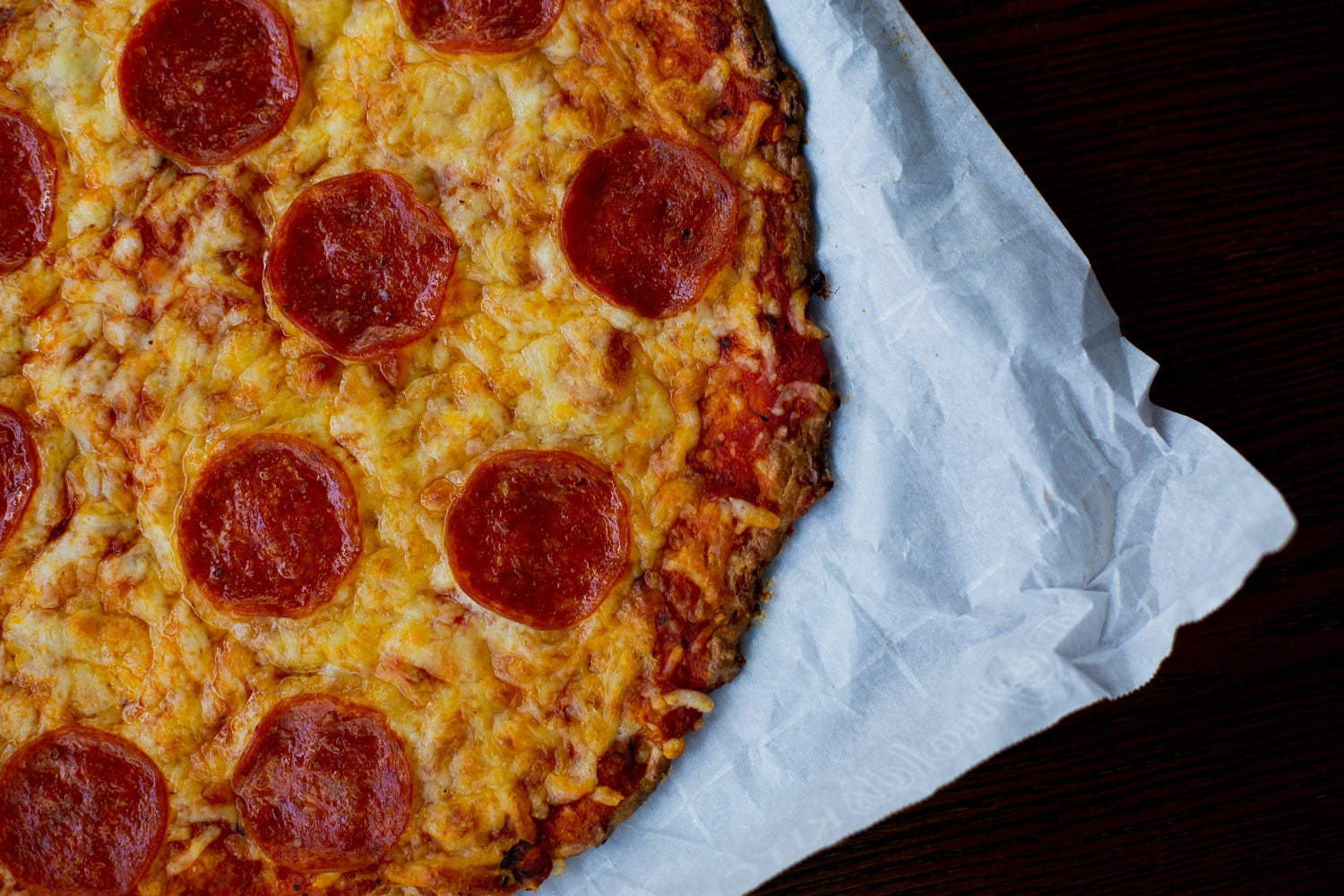 Pork King Good Low Carb Pork Rind Pizza Crust Recipe
Pork King Good's Pork Rind Pizza Crust Recipe
Prep Time: 5 minutes     Cook Time: 20 minutes   Servings: 2
Ingredients
1 cup shredded cheddar cheese (or you can sub with mozzarella)
2 tbsp cream cheese (softened)
1 egg
Instructions
Preheat oven to 350 degrees.
In a microwave-safe bowl, heat the shredded cheddar and cream cheese for about 45 seconds or until smooth.
While still hot, stir the egg into the cheese mixture quickly.
Add in the pork rind crumbs and work into a thick dough.
Cover your baking sheet with parchment paper and press your dough down onto the sheet until it's your desired thickness. (We usually go for about 1/4 inch).
Bake at 350 for 10 minutes.
Remove crust from oven, add your favorite sauce and toppings, and bake for another 10-15 minutes. (We look for a low-carb, sugar-free pizza sauce and use 1/4 to 1/2 cup of it, depending on how saucy you like your pizza or what your carb limit is).
And lastly, stuff your pork-king face!
Here are some more "live action" pics from our customers & fans:
Don't forget to tag us on Facebook or Instagram @PorkKingGood so we can take a look at what you've come up with!