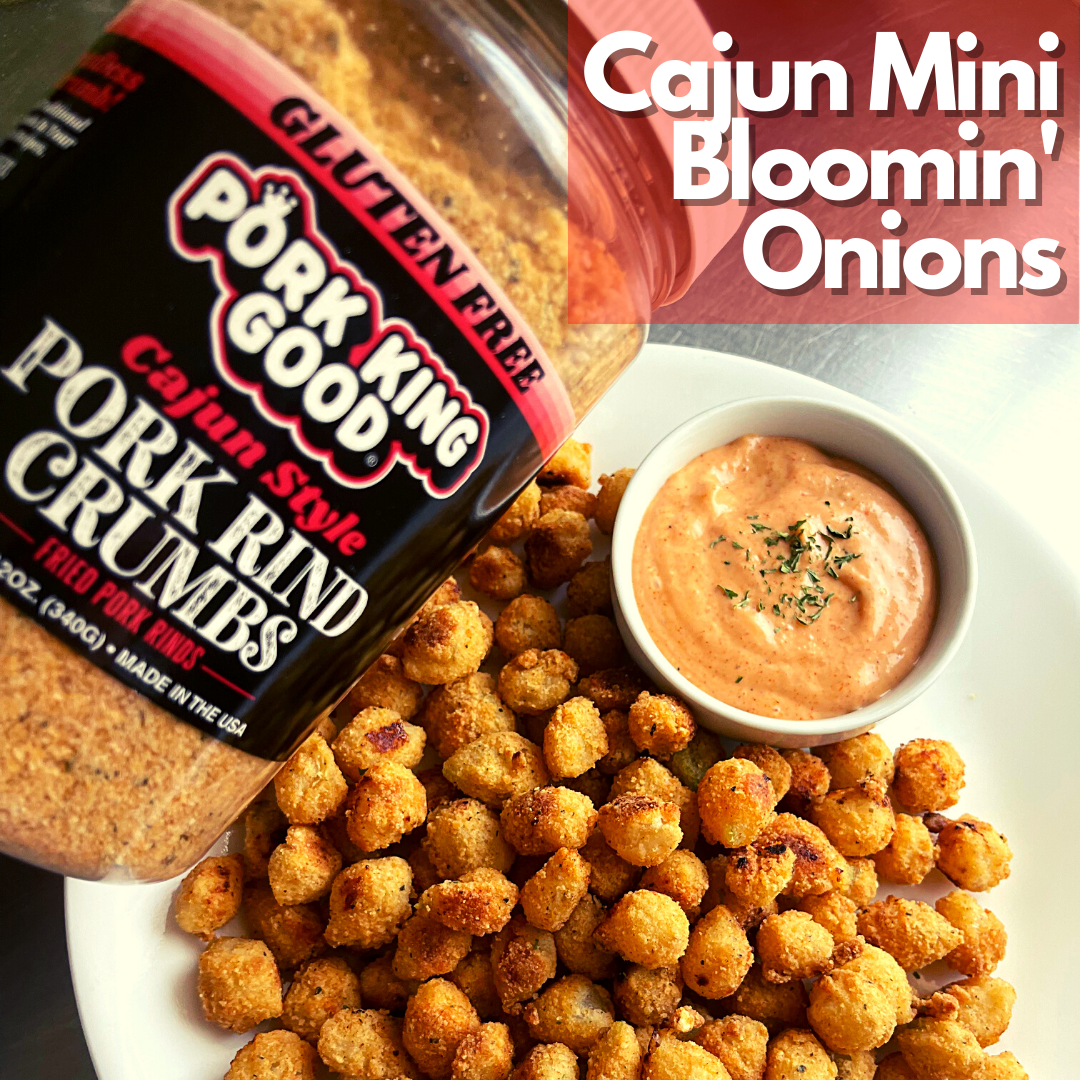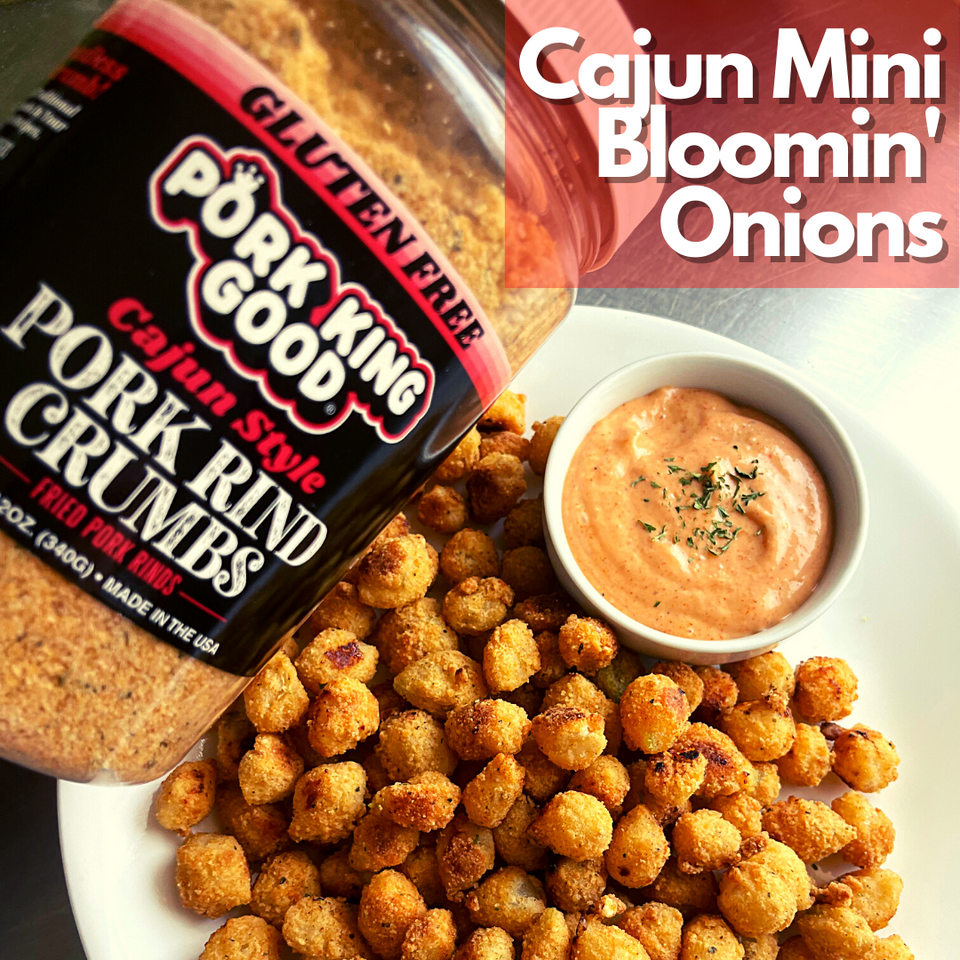 Pork King Good Cajun Mini Bloomin' Onions
This copycat Blooming Onion recipe is the perfect game day snack! We subbed traditional onions with tiny pearl onions to simplify the recipe, and we had to put our Pork King Good spin on them with our Cajun Pork Rind Crumbs! We finished this masterpiece with a copycat Bloomin' Onion sauce for dipping and voila - a winning appetizer!
Ingredients:
1 bag of frozen pearl onions
1/2 cup of egg whites
1/2 cup of flour of choice
Optional: olive oil spray
Directions:
Cook your pearl onions according to directions on package, but only HALF WAY. We used frozen onions. Drain and pat dry very well.
Set up your breading station: One bowl of flour, one bowl with egg whites, and one bowl with Pork Rind Crumbs.
In batches, bread your onions starting with the flour, then egg whites, then Pork Rind Crumbs. Set them aside on a plate as you go.
Once all of the onions are coated, place them in the fridge for about an hour. This will help the breading to stick.
Air fry at 400 degrees for 10 minutes, shaking halfway through.
Tip: You can give the onions a little spritz of olive oil spray before cooking and then again at the halfway point for extra crispness. 
Bloomin' Onion Sauce Ingredients:
1/2 cup mayo
3 tbsp ketchup
1 tbsp horseradish sauce
1/2 tsp paprika
1/2 tsp garlic powder
1/2 tsp onion powder
A few shakes of cayenne for heat
A small dash of white vinegar
Salt & pepper to taste
Give us a tag @PorkKingGood with your recipe photos if you give this a try!