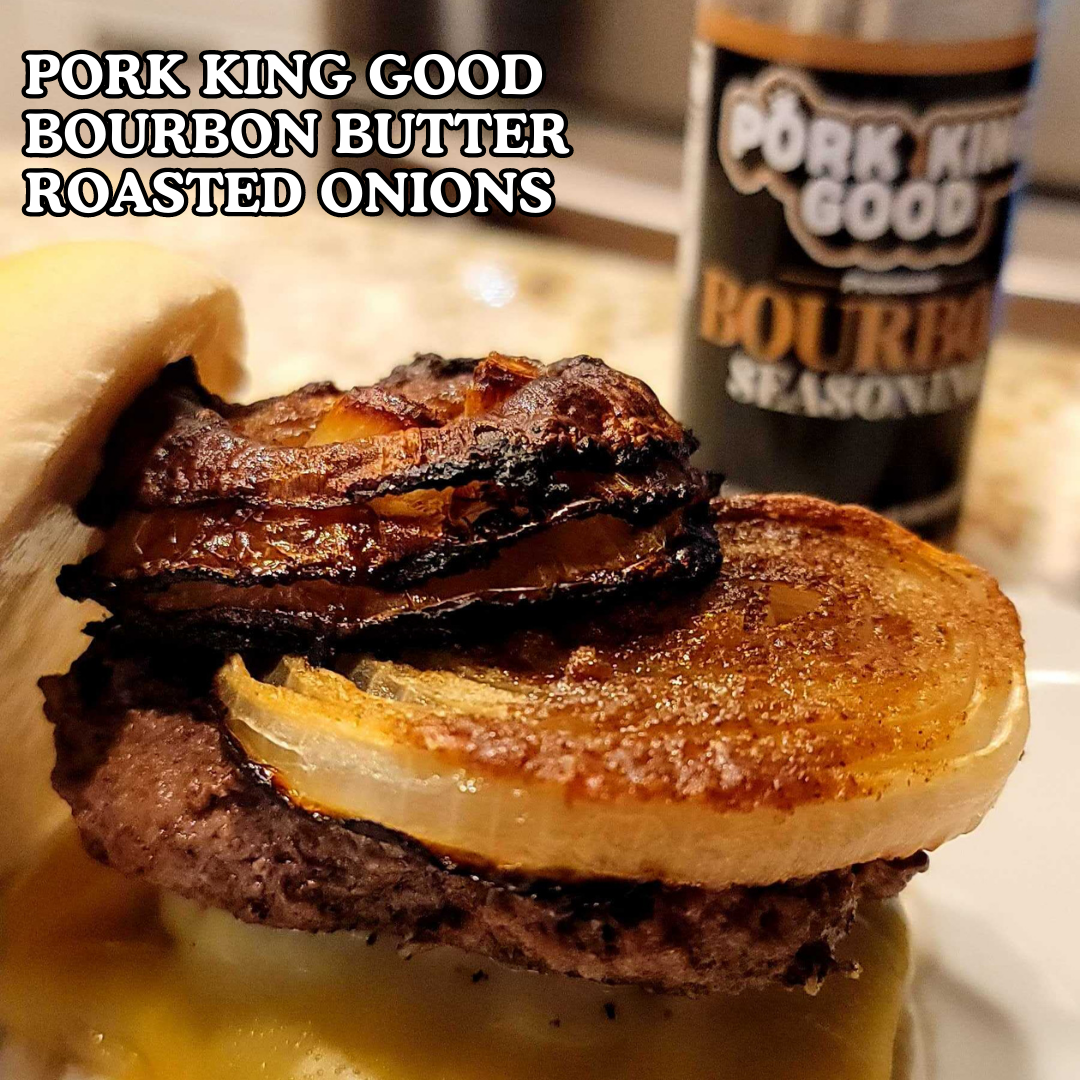 Pork King Good Bourbon Butter Roasted Onions
Elevate your burger this grilling season with these insanely delicious butter roasted bourbon onions! With only four ingredients needed, these onions are so simple to whip up and your whole house will smell amazing while they roast!
Ingredients:
One white or yellow onion
2 tbsp melted butter
1 tsp balsamic vinegar
Directions:
Preheat your oven to 400 degrees.
Cut your whole onion into 1/2 inch slices and place the full rings in a greased roasting pan.
Melt your butter and mix in the bourbon seasoning and the balsamic vinegar.
Pour the mixture evenly over your onions.
Roast at 400 degrees for 35 minutes. Keep an eye on your onions, as cooking times vary by oven.
Use them to top burgers, steak, pork chops or add them into a soup or gravy! The picture shown was a double stack burger with gouda cheese, garlic aioli, and these phenomenal roasted onions and it beat any restaurant burger we've ever had!