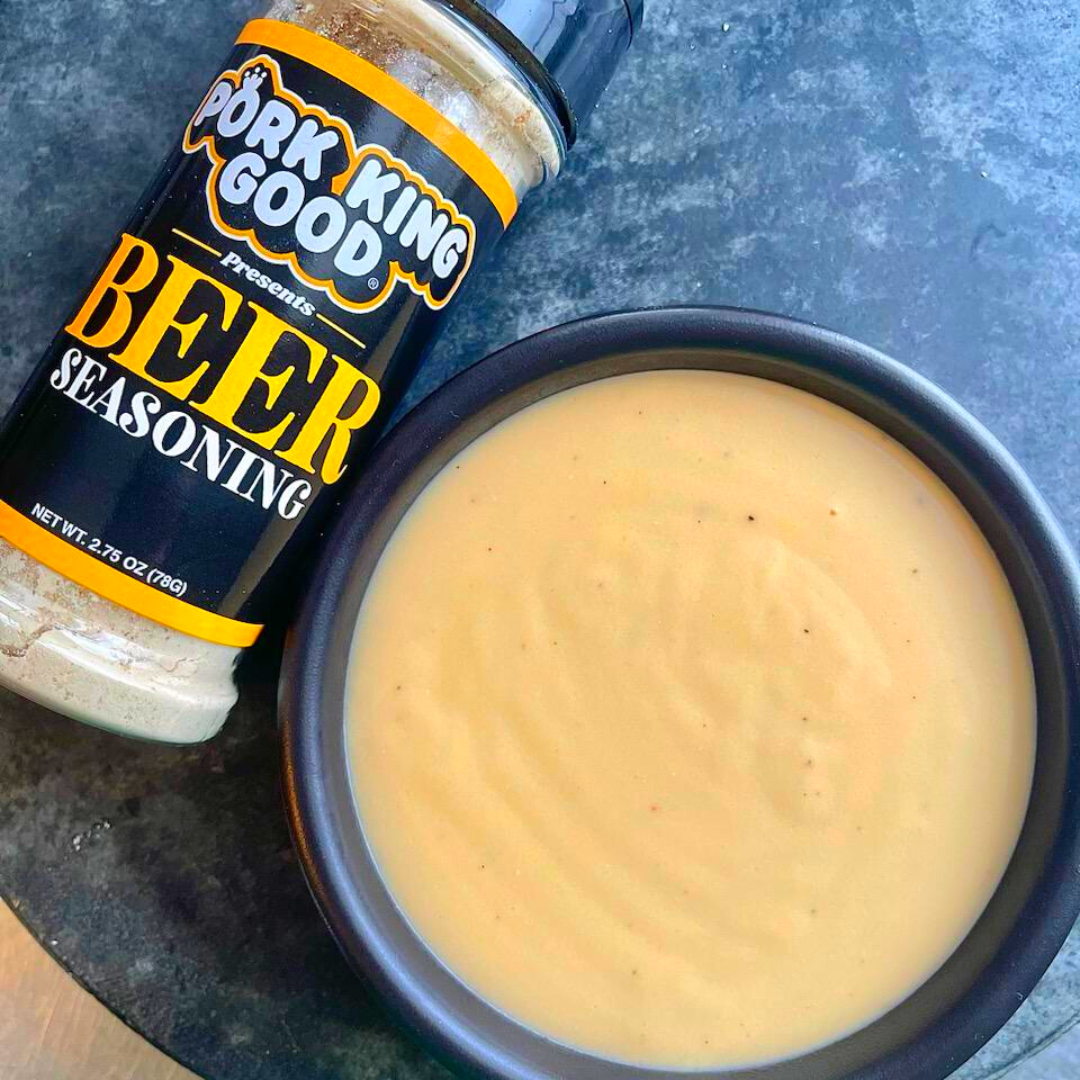 Pork King Good Beer Cheese
We recently launched our new Beer seasoning, and obviously the first recipe we needed to share with it is BEER CHEESE! 
This simple, delicious beer cheese recipe is full of flavor and can be used as a dip or a sauce. Perfect for pork rinds, pretzels, burgers, or even (dare we say)....Baked Beer Mac 'n Cheese?!
Ingredients:
1/4 cup butter
3oz cream cheese, softened
1.5 cup heavy cream or half & half
2 cups shredded cheddar cheese
1/2 tsp mustard powder
Directions:
In a medium sauce pot, melt the butter and cream cheese together over medium heat.

Add in your cream and whisk until incorporated with butter and cream cheese.

Add in mustard and beer seasoning.

Once the sauce starts to thicken and simmer slightly, remove from the heat.

Whisk in the shredded cheese a few handfuls at a time and continue to whisk until smooth. 

* If it's too thick you can add a touch more cream to achieve your desired consistency.

Enjoy! 😋
Give us a tag @PorkKingGood on Facebook or Instagram if you try this out or, or share your own recipe for us for a chance to be featured on our site!