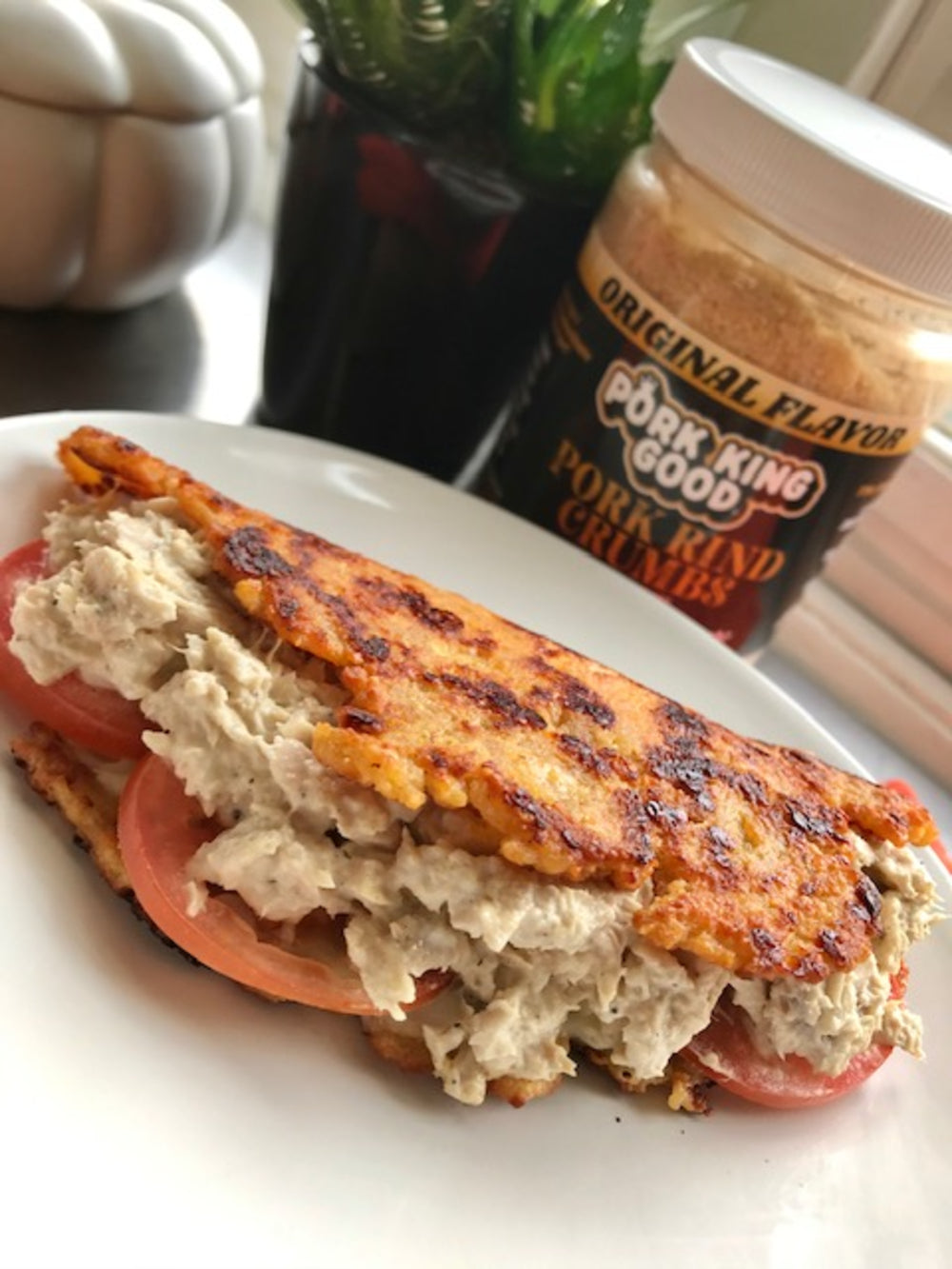 Keto Crisp Tuna Melt
The simple 4 ingredient Keto Crisp can be used in many other ways such as a personal pizza, taco shell or stuffed with any meat and cheese you'd like. The originator of the Keto Crisp goes to our dear friend Nicole Downs.
Ingredients:
1 egg
2TBS Mayo
1/2C Mozzarella Cheese
Directions:
Whisk the egg and mayo together then stir in the pork crumbs and mozzarella. Divide in half and make 2 equal dough balls. in a COLD DRY pan flatten the ball to the size of your pan using wet hands. Cook on medium until crispy. Then flip and crisp the other side. Now add your tuna, tomato and sliced cheese to one side. Fold the other side over and viola ! 
--