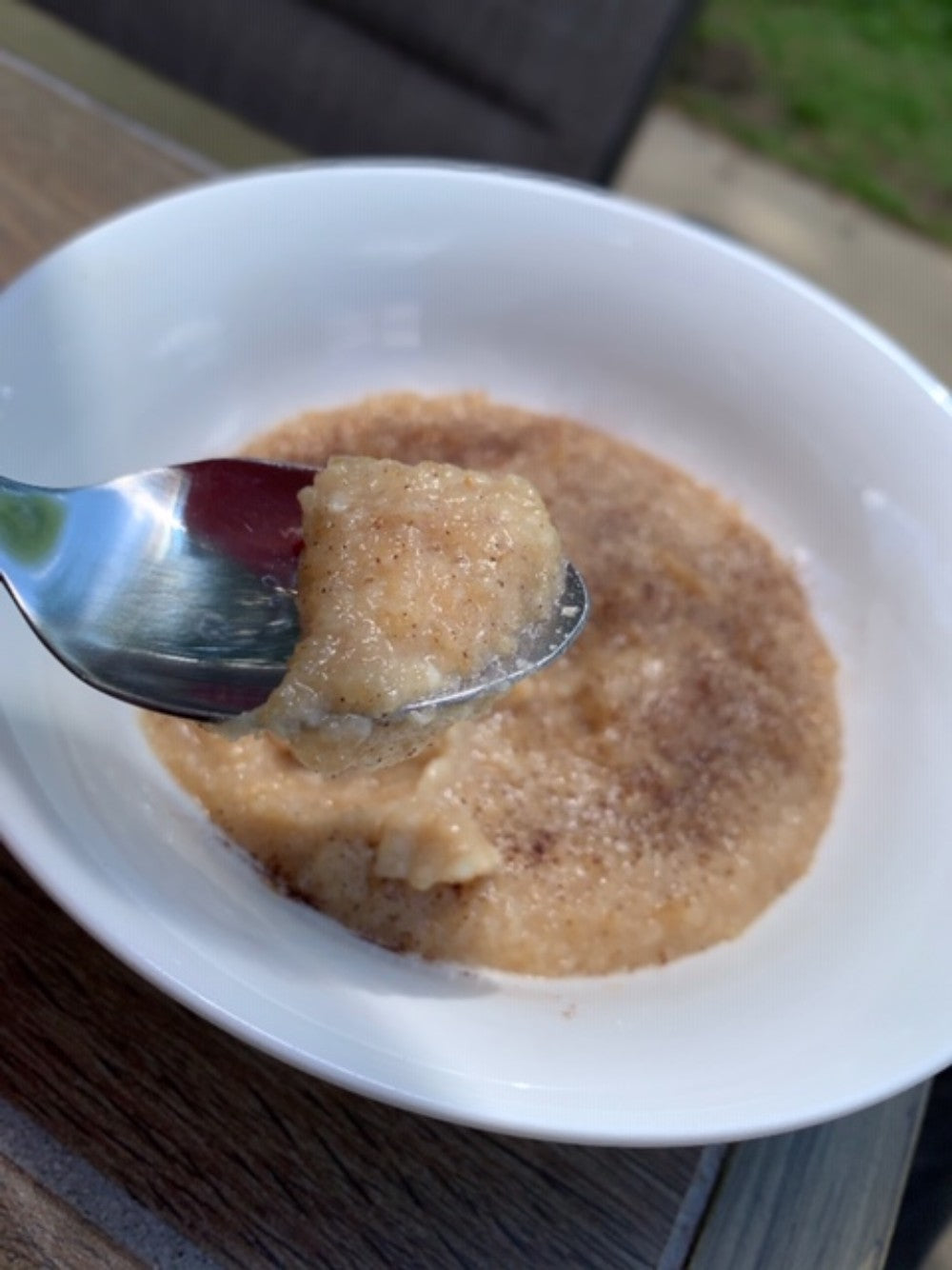 Keto Instant Hot Cereal or Cream of Pork !
Ok yes, we know Cream of Pork sounds strange BUT this is a must try for anyone who likes hot cereal. Think porridge or cream of wheat. This recipe was inspired by one of our PKG superfans Heather and her savory cheesy grits.
Ingredients: 
1C of water
1C Unseasoned Pork King Good Pork Rind Crumbs 
1/4C heavy cream or Half & Half
1/4C finely ground almond flour
1-3TBS sweetener of choice depending on preference
Directions:
Boil water and heavy cream in a small saucepan. Stir in Unseasoned crumbs, almond flour and sweetener. Reduce heat to low and simmer for a minute. Top with cinnamon, butter or sugar-free syrup !