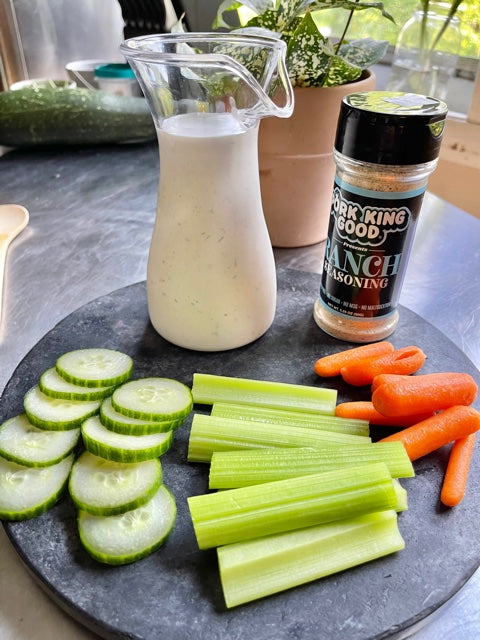 Homemade Ranch Dressing
Our new ranch seasoning has NO sugar, NO maltodextrin and NO MSG. This flavor packed ranch seasoning is perfect to sprinkle on food, add to your favorite dip or make the best ranch dressing.
Ingredients:
1/2C Buttermilk
1/2C Mayo
1/4C Sour Cream
Pinch of pepper and garlic to taste
Directions:
Combine all ingredients until evenly mixed.
Refrigerate for 2 hours before serving.
* If you want your ranch on the thinner side simply add a dash of milk or cream.
Dip all the dill pickle wings, fresh veggies, buffalo chicken salads or our Stupid Hot Pork Rinds in this ranch.