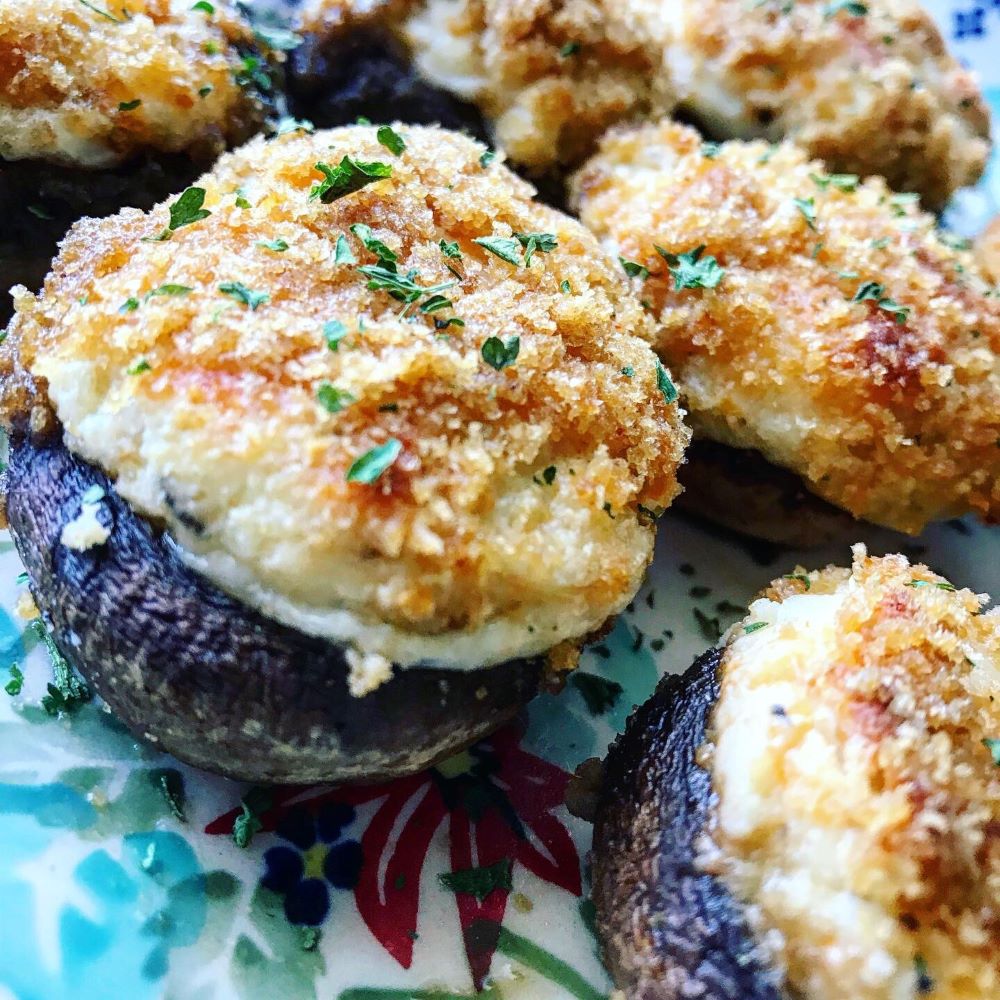 Classic Stuffed Mushrooms by Megan O'Brien ( @megan71586 )
Ingredients :
1 package of White mushrooms 
3oz softened cream cheese
1/3c shredded mozzarella 
1/3c shredded Colby jack
2tbs pork rind crumbs + 1/4c for topping 
1/4tsp onion powder 
1/2tsp garlic herb blend seasoning, like McCormick brand
4 turns of garlic pepper grinder
Directions:
Preheat oven to 350°
Gently clean the mushrooms of any dirt with a wet paper towel and pat dry. Remove stems and place in a baking dish. 
Mix the cream cheese, shredded cheese, spices and 2tbs pork crumbs. The mixture will seem dry. That's what you want. If it seems to wet add another tbs of pork crumbs. Stuff the mixture into the mushroom caps then roll the top into the remaining 1/4c of pork crumbs for the topping. Once all stuffed and topped, lightly spray with olive oil.
Bake for 40min.