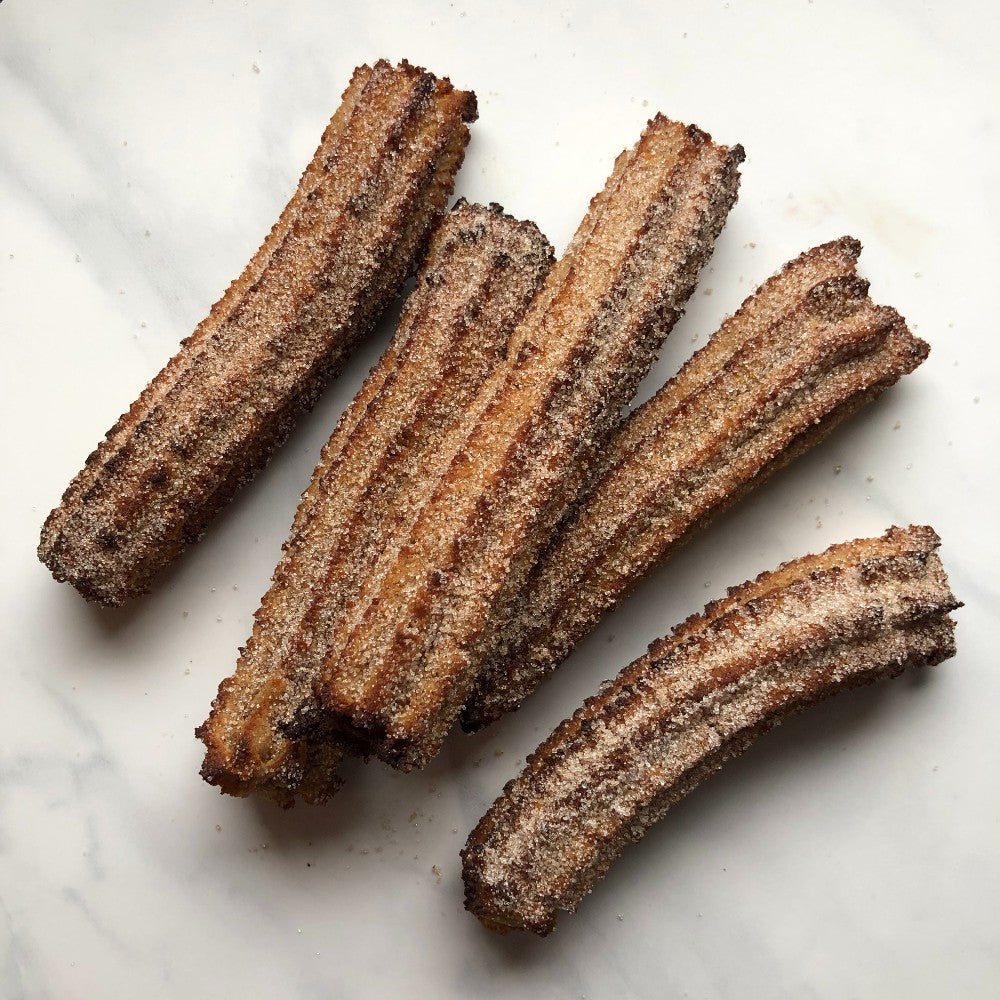 Keto Churros by @baconbutterbourbon
Thanks to our fellow pork wizard, Anna, you can now enjoy the classic cinnamon sugar churro without the carbs and guilt. Check out her easy recipe below and make sure you tag us if you make them !
Mix together:
2 ounces softened cream cheese
1 egg
3T granular sweetener
1T coconut flour
1t vanilla
1/4t baking powder
a dash of cinnamon

Mix in 1/2c unseasoned @porkkinggood crumbs. TRUST ME on this—magic happens and it will turn into a thick dough.

Pipe with an open star tip into short strips (I got five!) on a greased air fryer basket or pan, lightly mist with oil spray, and air fry at 400 for 5 minutes, or until browned. Toss in a cinnamon and granular sweetener mixture.


These won't get super crispy on the outside using the air fryer—however, you could definitely use the traditional method and pipe them directly into hot oil, deep fry them until golden brown, and they would likely crisp up nicely that way!
Take it a step further and dip them in some sugar free chocolate!