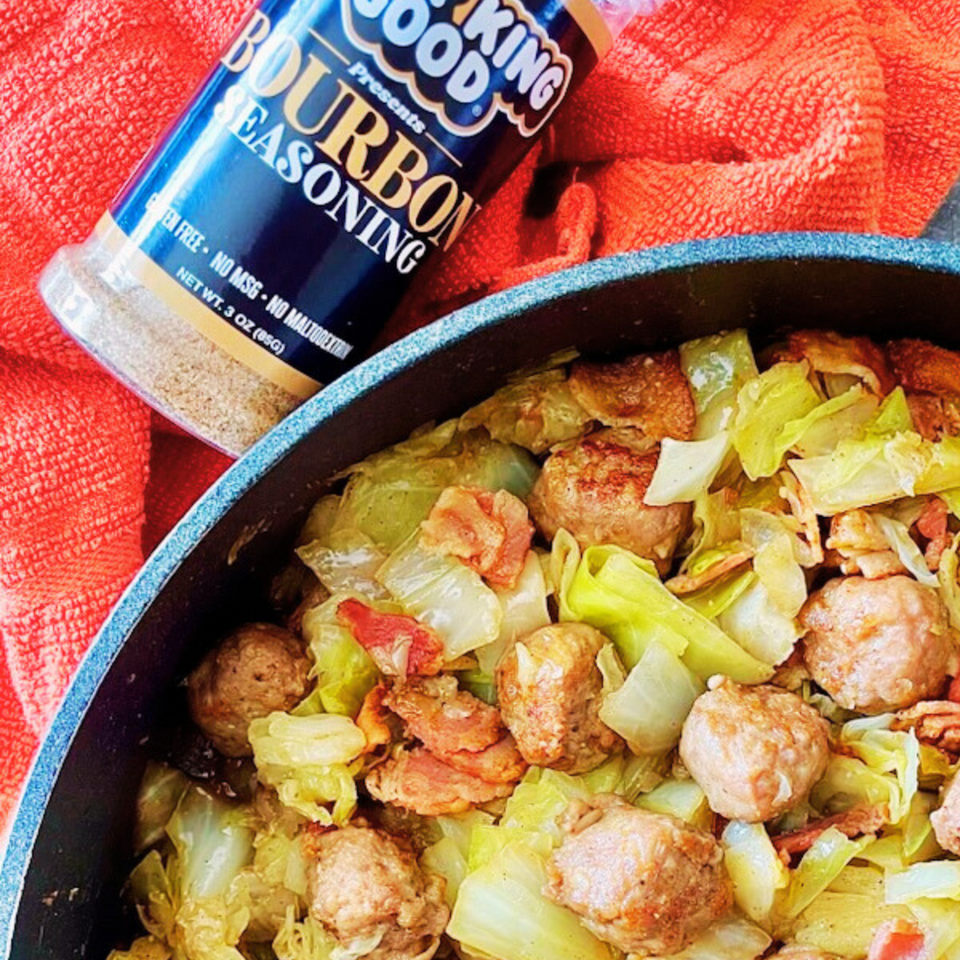 Pork King Good Bourbon Fried Cabbage and Sausage
Our new Bourbon Seasoning packs a unique sweet flavor that pairs perfectly with this dish. Only a few ingredients are needed and bonus, its a one skillet meal.
Ingredients:
6 sweet sausage links, casing removed, cut into chunks
1/2 head of cabbage, cleaned and chopped
1/2 onion, diced
6 slices of bacon, chopped
2Tbs oil of choice 
Directions:
Heat a skillet to medium high heat and brown your sausage. Set aside.
In the same skillet add your chopped bacon and cook until crisp.
Add in your chopped onion and cook down for about 5 min.
Add in your chopped cabbage, sausage, oil and Bourbon Seasoning and give it a good mix. Cover and let cook for 20-25 min. Your cabbage should be nice and wilted.
Enjoy!