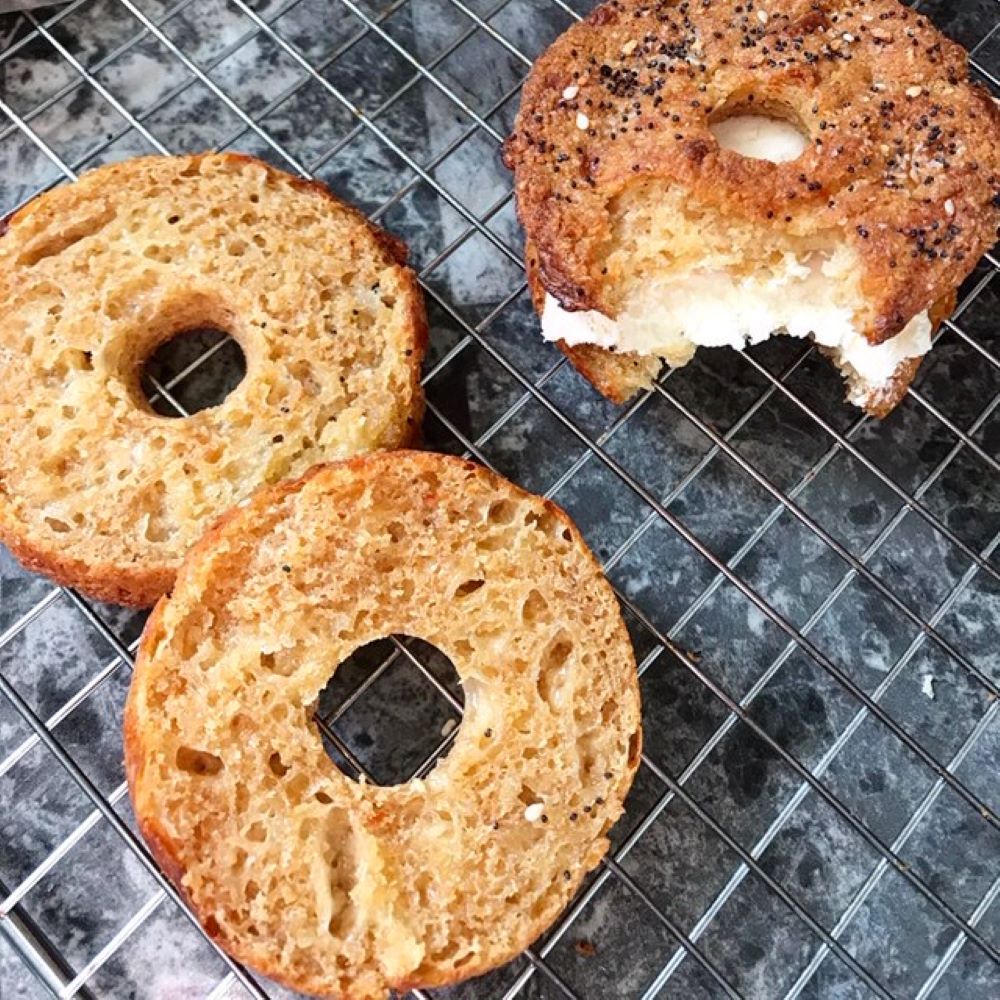 Bagels
This recipe is for 2 bagels but can be easily doubled or even tripled. 
Ingredients:

1/2 beaten egg
1/2 C Unseasoned Pork Rind Crumbs
1/4 C finely shredded mozzarella
1 tbs sour cream
1/2 tbs baking powder

Directions:

Preheat oven to 400°
Mix all ingredients and place into a well greased donut/bagel pan. Bake 15-20 min. Cool completely and slice.