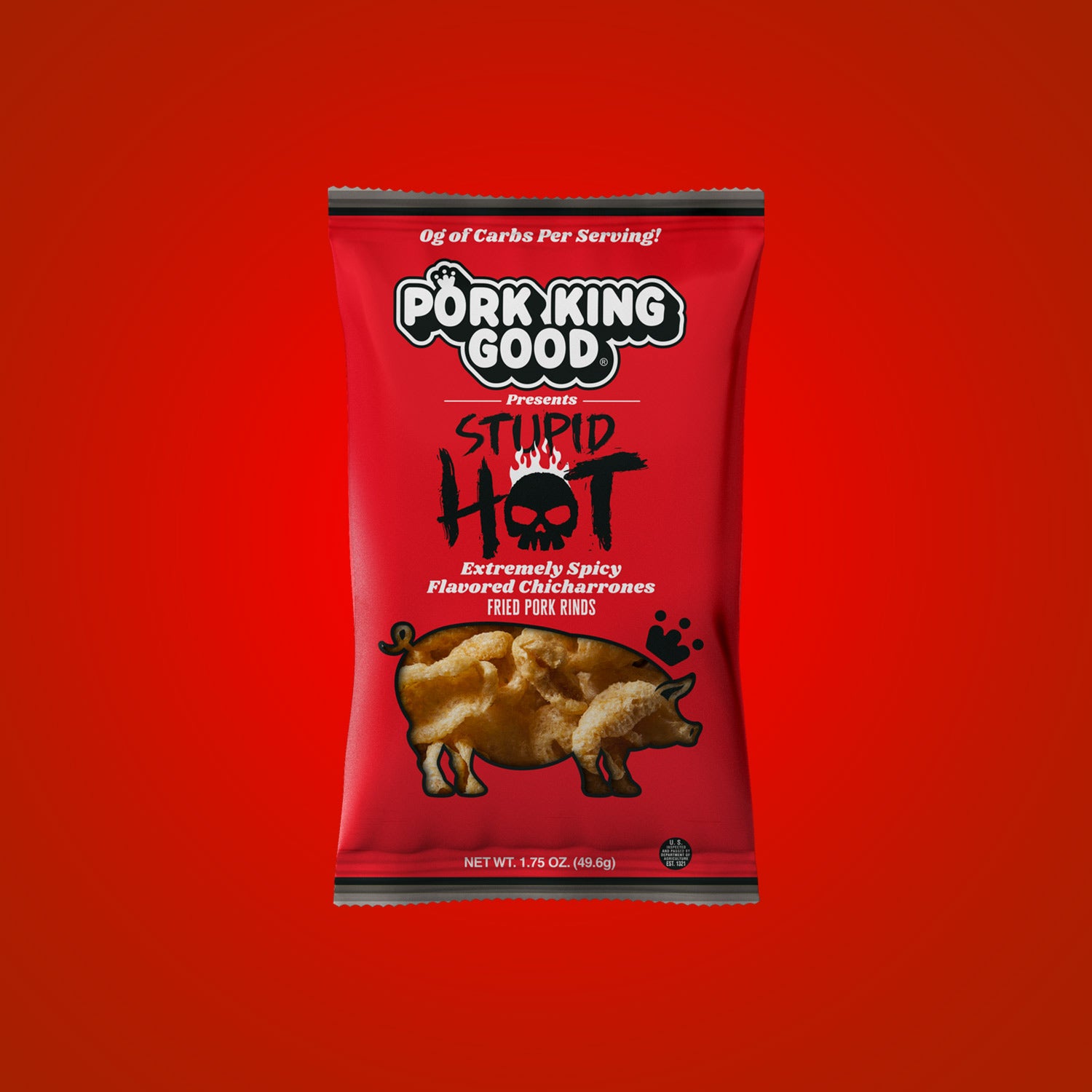 Pork King Good launches their new "Stupid Hot" flavored pork rind!
Did Pork King Good just release the world's hottest Chicharrón? Maybe! Coming in at a whooping 250,000 on the Scoville heat index scale, the new flavor of hot pork rinds are sure to be a hit and make your mouth water!
Lauren Koston, the owner of Pork King Good had this to say with a laugh, "People were asking for hot... So we gave them hot! Go big or go home, right?".
The Pork King Good Stupid Hot feature's a clean natural label and like all of their products, they're cooked in their own pig fat.
"We are continuing on our path of creating the snacks we want to eat. We like to be innovative and bold, and these are very bold! Seriously, try them with sour cream. Amazing!"
Order your limited edition, Pork King Good Stupid Hot today and be sure to tag us on social media with the hash tag #stupidhotchallenge.